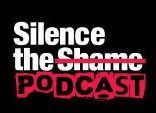 Silence the Shame Podcast
Silence the Shame curates ongoing content in the form of a podcast, webisodes, and other creative visuals. The Silence the Shame Podcasts posts every other Wednesday and is available via iTunes, SoundCloud, and Google Play. Podcast hosts, Shanti Das and her co-host Free the Vision address numerous topics around mental health and wellness and feature celebrity guests, people with lived experiences and mental health professionals.
2020 Charitable Partner

Webisodes
The first 5-minute webisode created was #TeenDepressionTalk and featured several teens sharing their lived experiences.  
Silence the Shame is about to launch a new visual content platform called #LikeAMillionthoughts, the content will be used on social media and other platforms to continue in the fight of erasing stigma and normalizing the conversation.